Holiday apartments for your hiking holiday at Alpe di Siusi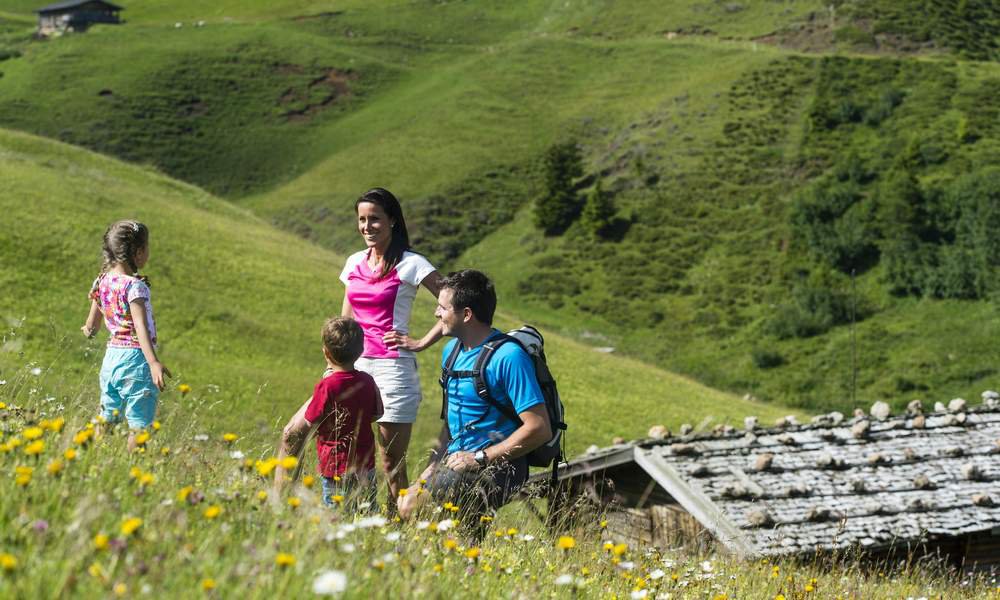 Hiking and walking is what most people associate with a holiday in South Tyrol. At the Haus Rabensteiner in Siusi, you may start your excursions directly from the house. A hike to the Lake of Fiè, for example, takes an hour and a half. It is an easy walk, offering an incredibly varied and beautiful landscape, therefore it is also suitable for children. It is a great motivation for kids to walk to the Lake of Fiè, because there are great swimming places, a playground, boats for rowing and, of course, ice cream.
Climbing and hiking on the Alpe di Siusi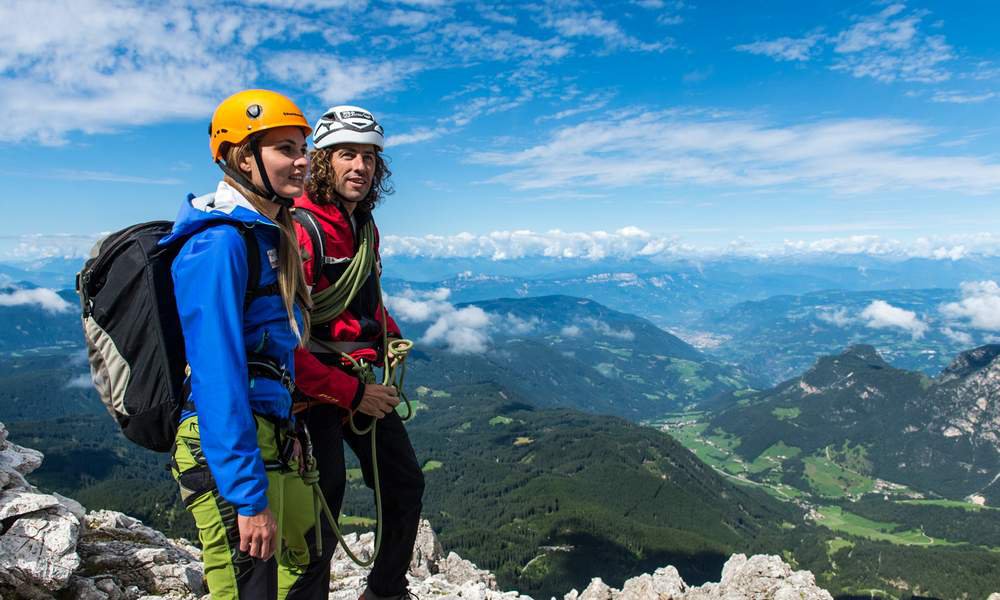 From the mountain station of the Alpe di Siusi cable car, you may hike to the north to the family-friendly Mount Bullaccia. The circular hike takes two and a half hours on well-marked trails. It includes about 300 meters of altitude difference and you will be rewarded with an incredible view over the entire Alpe di Siusi and far into the Dolomites. For those who have problems to climb or descend, the modern cable car can be used to make the tour even easier. To the south, there are various hikes of different difficulty and length, including to a seven-hour hike across the Tierser Alpl to Mount Sciliar and to its highest elevation, the Petz. You will have overcome 1200 meters of altitude difference.
At regular intervals, a bus drives across the Alpe di Siusi and makes it easy to reach even more distant hiking itineraries. Starting from the mountain station of the Florian Lift, for example, you can take a long but rather easy hike around the Sasso Lungo and the Sasso Piatto or climb the Sasso Lungo in three hours. However, this is a challenging mountain tour in high alpine terrain, which requires experience and endurance.
On all the peaks around the Alpe di Siusi there are, of course, also difficult variants for expert climbers. Simply contact the alpine guides our region.
Hiking in Siusi allo Sciliar – Hiking holidays in the Dolomites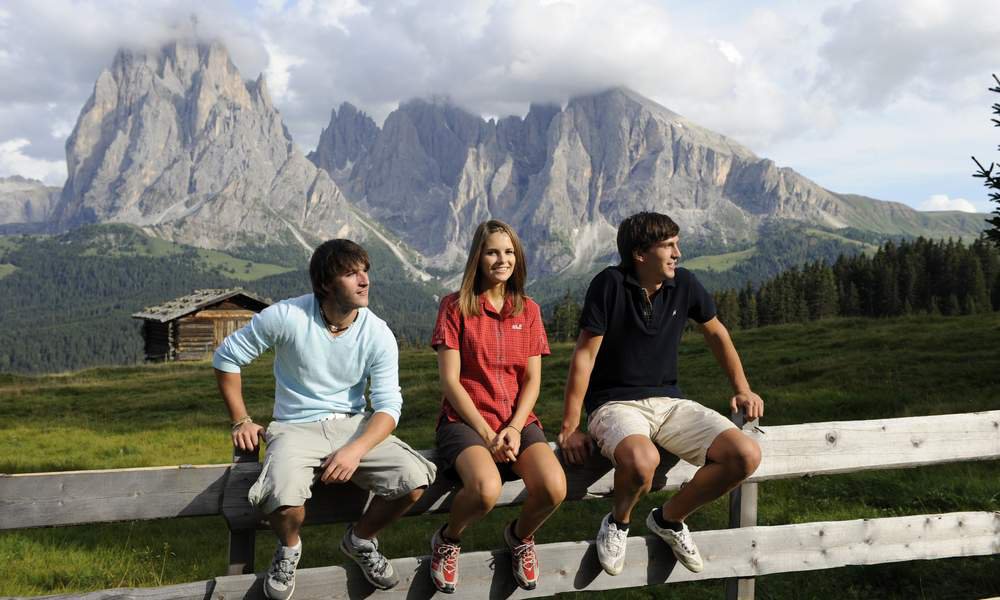 The Sciliar massif, the Catinaccio to the south, and all peaks around the Alpe di Siusi are part of the Dolomites. For your hiking holidays in the Dolomites, Siusi allo Sciliar offers the perfect starting point. Of course, there are some particularly famous Dolomite mountains, such as the Three Peaks or the highest Dolomite peak, the Marmolada. You may take beautiful excursion from Siusi to the alpine passes by car or motorcycle. Everything is quite close in the Dolomites; however, our beautiful mountains only rarely allow a direct connection. From Siusi, in two hours you may reach almost any starting point to a mountain tour in the Dolomites and have already a wonderful experience driving on our spectacular alpine roads.